Easy and delicious soft baked M&M cookie recipe – these cookies are absolutely delicious and soft! You won't be able to eat just one!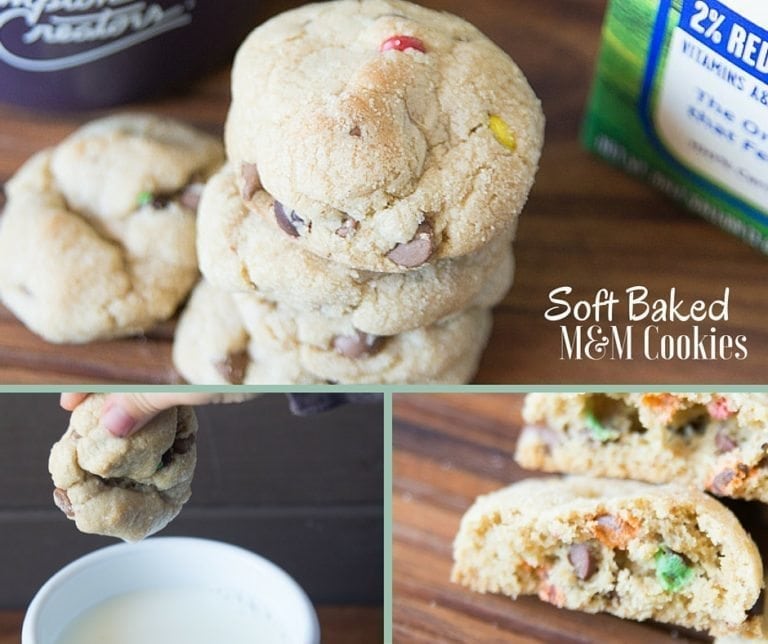 This post was sponsored by a2 Milk® as part of an Influencer Activation for Influence Central. I received complimentary products to facilitate my review
A few weeks ago, Jack had his first lemonade stand. It was a smashing success – and it wasn't just because of the delicious lemonade.
He also sold some really yummy M&M cookies! We thought people might like to have snack after a long day of yard saleing, and we were right!
Forrest came up with this recipe several weeks ago when I asked him to make some M&M cookies using my mom's delicious chocolate chip cookie recipe. Well, we ended up only having 1/2 a cup of white sugar, so he decided to try using more brown sugar instead.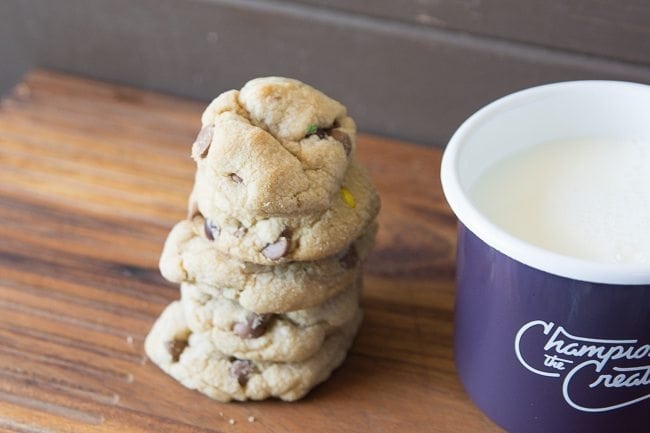 I was a little nervous at first, but it turned out to be a great success – they were some of the most delicious cookies ever. They fluffed up nice and big, and they were super soft.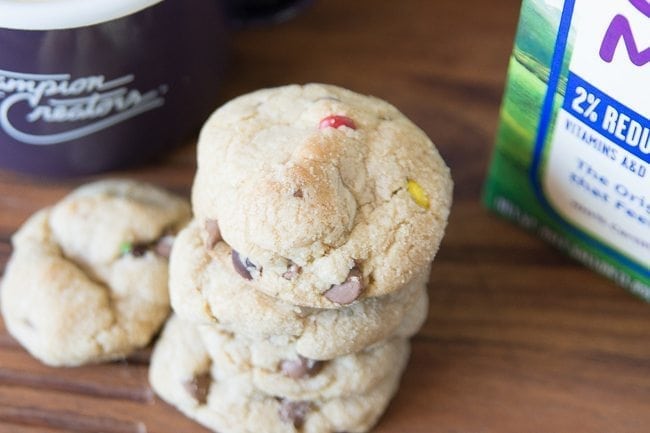 We have made them several times, and they turn out better and better each time! I'm not usually a big milk person, but I really loved dipping them in milk. So did Jack!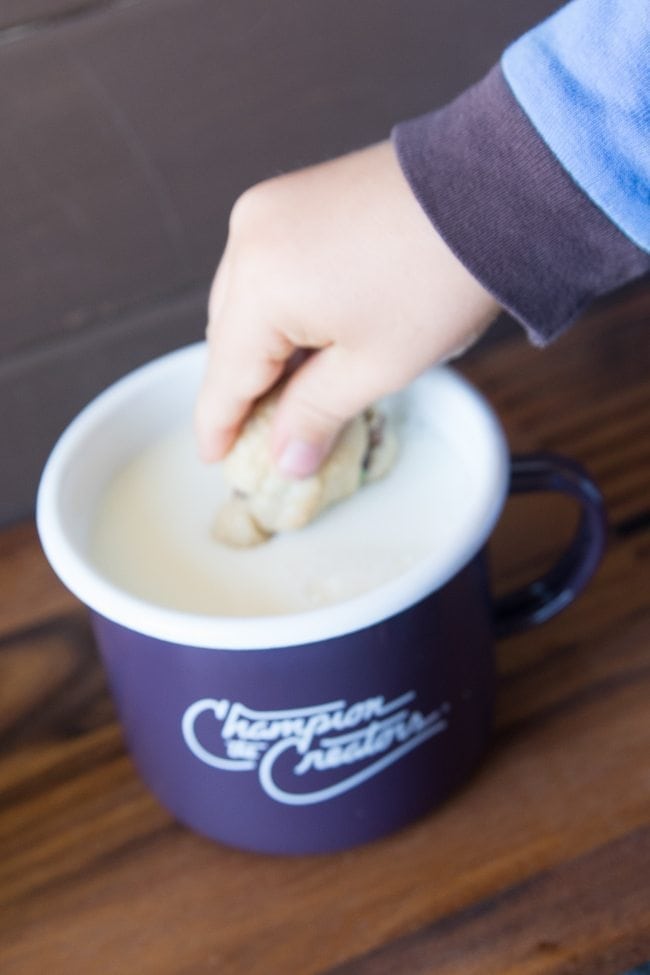 Even though we sold the cookies with lemonade, I'd imagine a few people were hoping for a nice, cold glass of milk to dip the cookie in! Unfortunately, we don't often have milk and cookies, as milk tends to bother my stomach.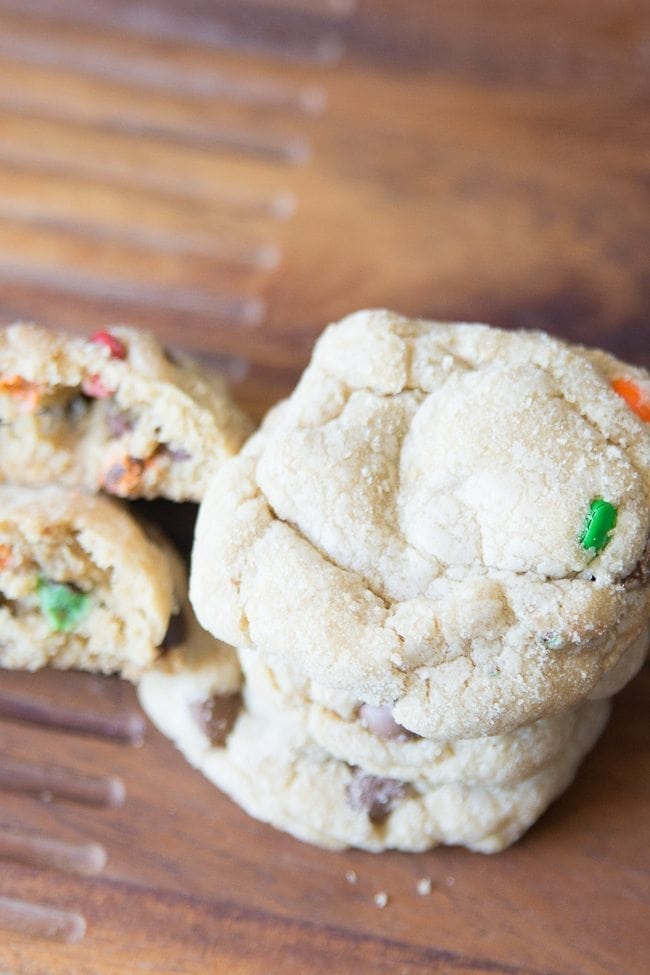 However, I recently heard about a2 Milk®, and I was anxious to try it. It's real milk that comes from specially selected a2 cows. They are free of the A1 protein, which is often the culprit behind causing stomach discomfort from drinking regular milk. Since 1 in 4 Americans complain of discomfort from milk, having a big pitcher of this next time you have a bake sale might be a nice gesture!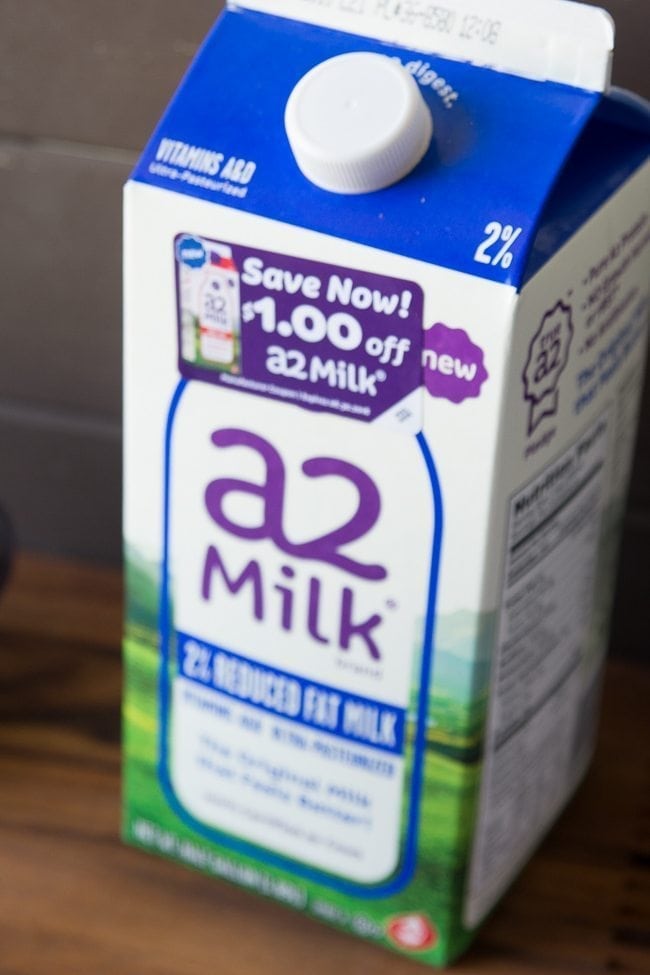 Milk has a lot of great benefits, but if you don't feel well after drinking it, the benefits might not seem worth it. I'll admit that we often use almond milk, even though it doesn't have quite as many benefits. It's nice to have the option of using a2 milk so we can reap the benefits – it has 8x more protein than almond milk and 6x more calcium than soy milk.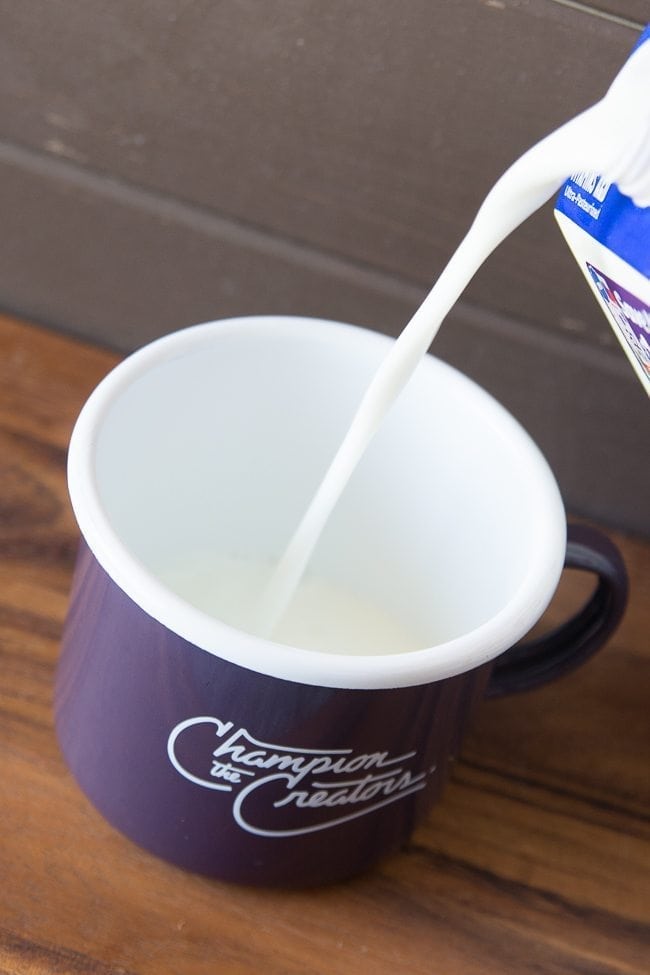 a2 milk actually recently partnered with dairy farmers in New York and the Midwest to expand the a2 herd, since they are a very specialized breed. Soon, even more people will be able to enjoy a glass of milk with cookies without any pain – in case you want to find some near you, a2 Milk®. Hopefully it will be available everywhere soon!