S'mores aren't always made over the fire – here is a fun summer twist on the traditional caramel apple with graham cracker crumbs, marshmallows, and layers of caramel and chocolate.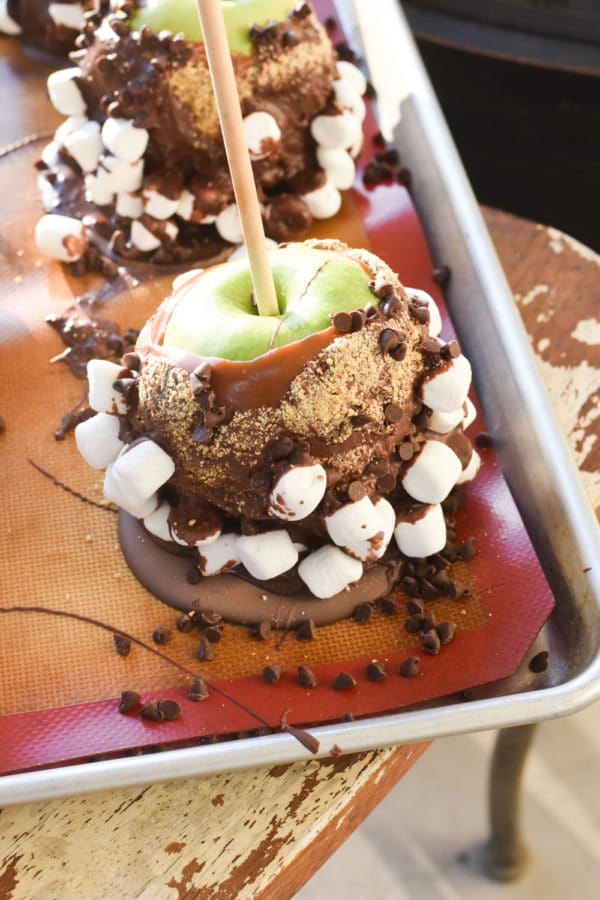 Homemade Caramel Apple
For the longest time, I didn't really get caramel apples.
It just seemed like A LOT to eat at once – and the caramel would always get stuck in my teeth.
But then I realized I was eating poorly made caramel apples that had hard caramel – and I discovered a much better way to eat them…
Which is by slicing them! Sure, it's not as exciting as eating a big caramel apple from a stick, but I feel like it's SO much easier to enjoy!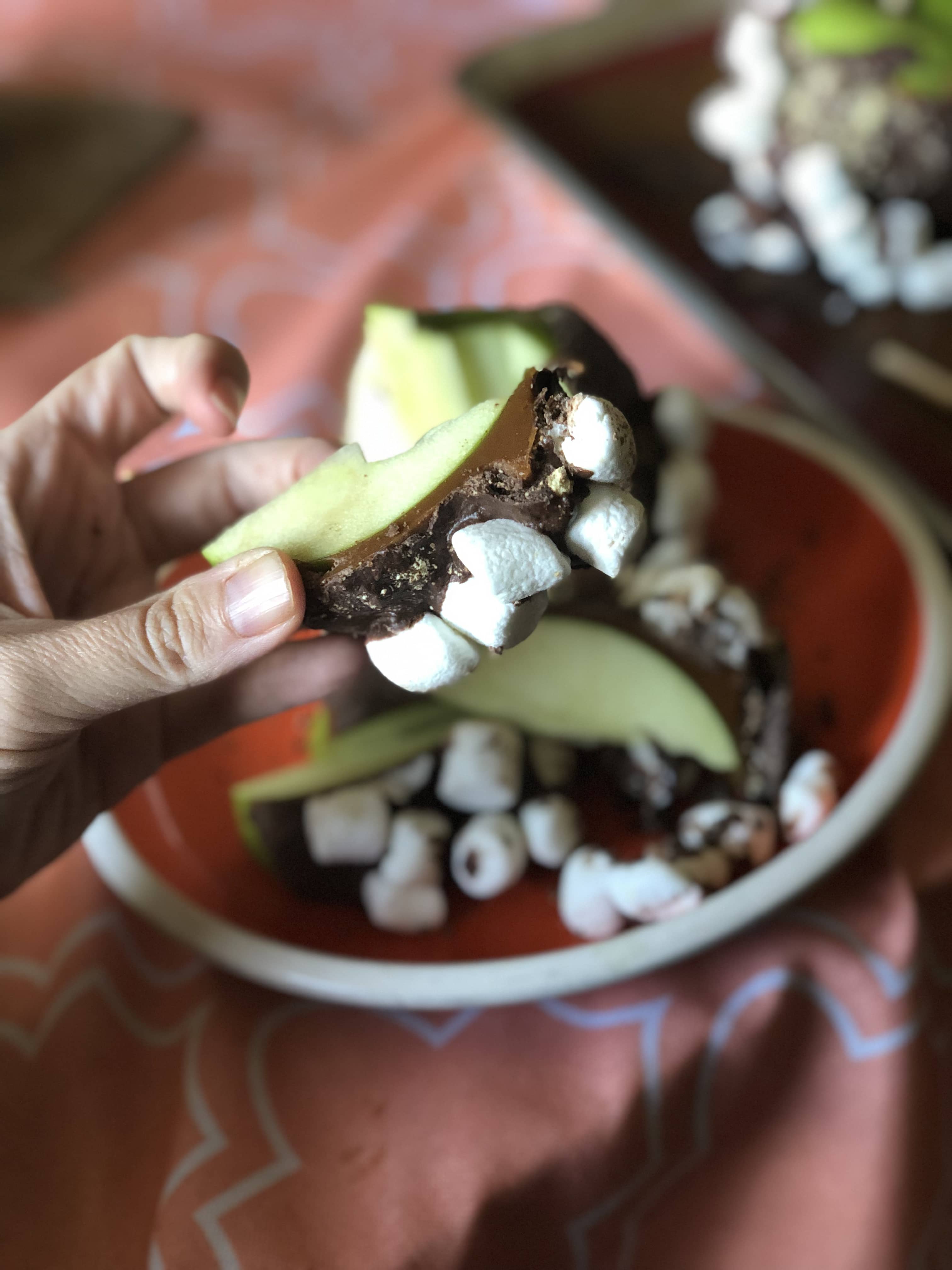 Anyways – that's beside the point of this post. I'm here to share a fun, summer twist on the traditional caramel apple.
A s'mores caramel apple.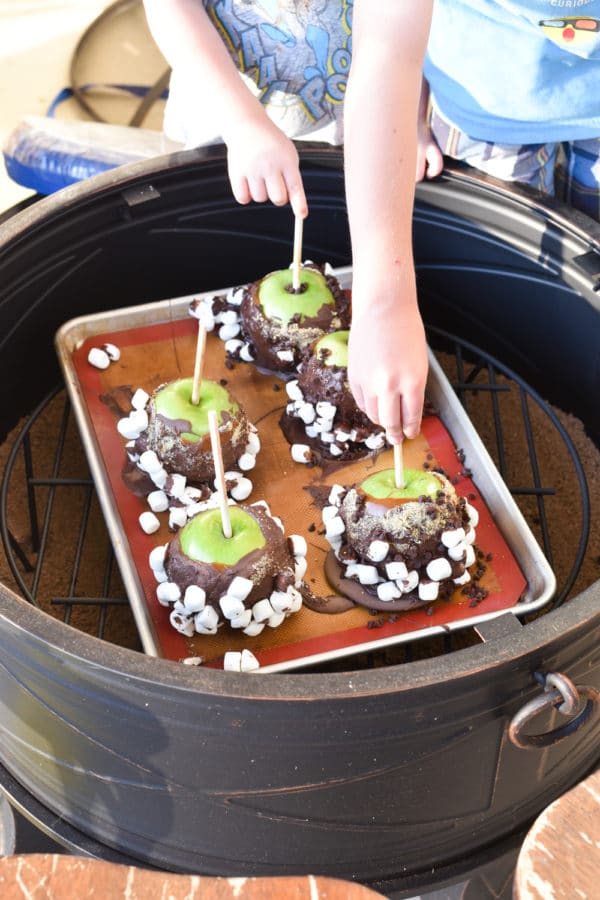 And yes, it's as delicious as it sounds. Although I currently have Gestational Diabetes and couldn't really indulge on one, I did have a small bite…and it was so good.
I don't know about you, but I love all things s'mores. Summer is just full of so many fun opportunities to have s'mores, and I think a caramel apple based on this is a perfect summer treat.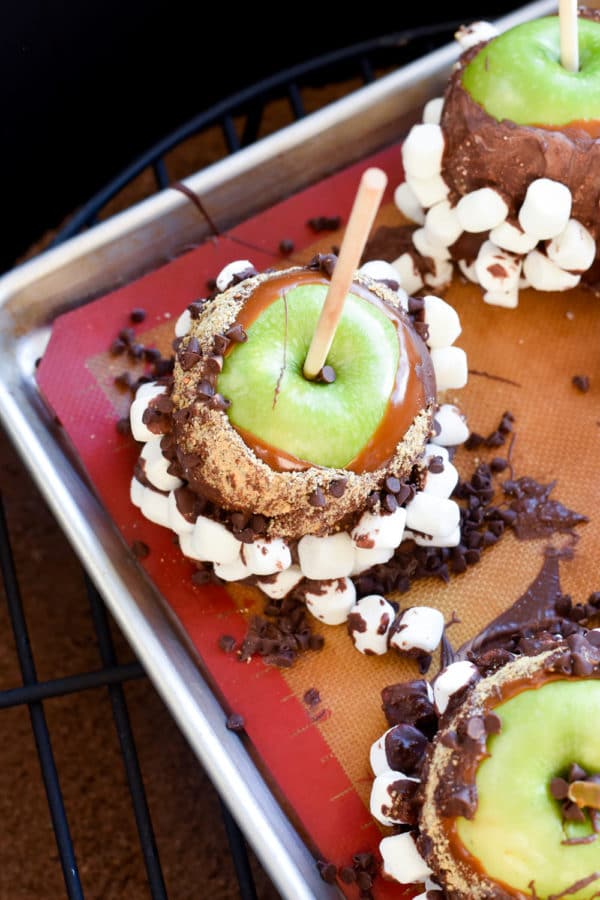 I was also surprised at how easy a caramel apple was to make. So simple!
Chocoley sent me all of the supplies to recreate one of their recipes, so it wasn't a hard decision when I saw the S'mores Caramel Apple on their website.
Their chocolate and caramel are seriously the best of the best for all things chocolate making (and chocolate snacking…). It melts beautifully and tastes delicious.
My boys really enjoyed helping making them as well. It makes for a great family activity!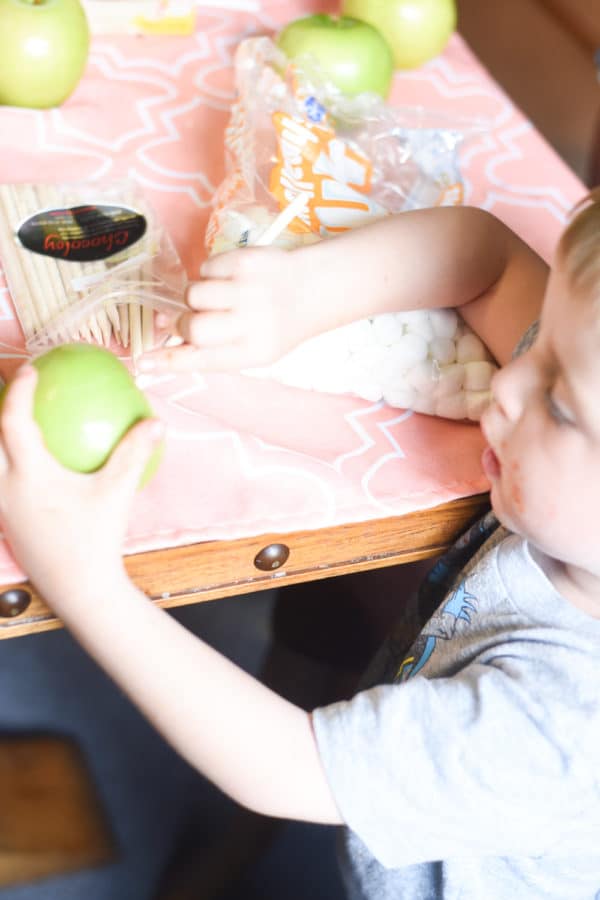 (But I think they loved eating them even more).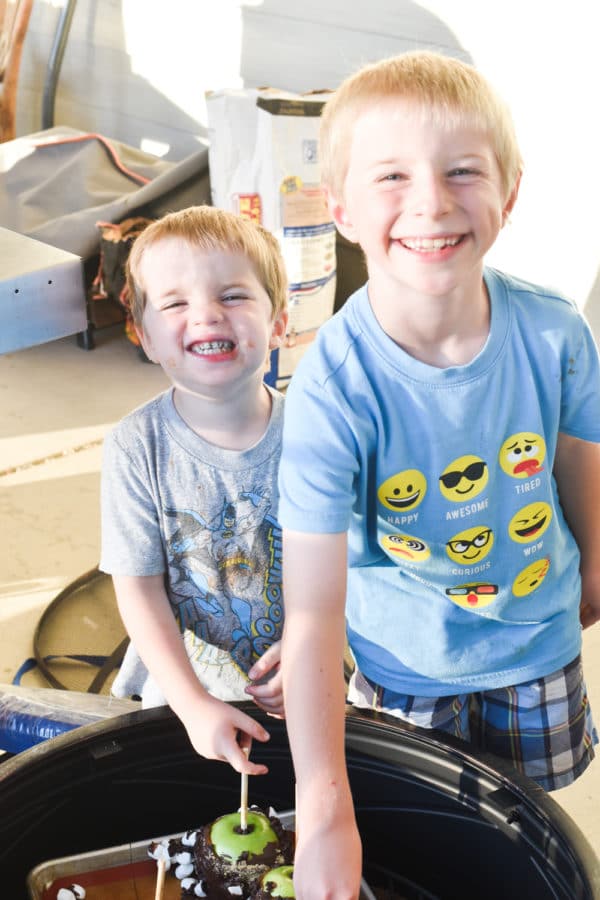 I made a few adjustments with the recipe on their website, but these still turned out great.
So whether you are looking for a fun summer treat or a something to remind you of the summer during the fall – look no further.
S'mores caramel apples have your back.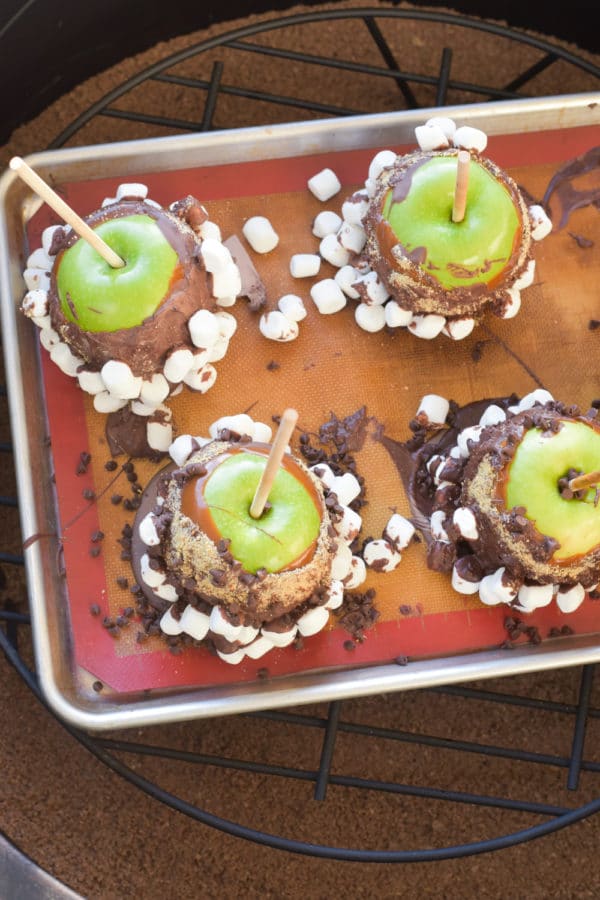 Be sure to check out Chocoley for more yummy recipes and their gourmet chocolate! I'm sure we will be sharing more recipes from them in the near future (be on the lookout for an amazing and EASY fondue!)
How to Make Caramel Apples
Printable recipe available below
Equipment
Ingredients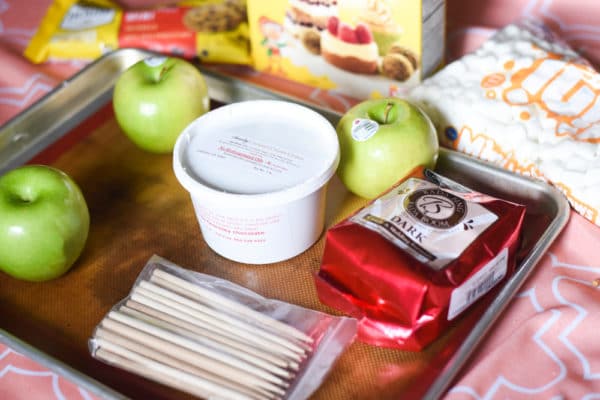 1 lb Chocoley Gourmet Caramel
1.5 lb Bada Bing Bada Boom Candy & Molding Gourmet Compound Chocolate (you can do whatever flavor you want – we mixed together dark and milk)
Graham Cracker Crumbs
Mini Marshmallows – these seemed a little bit overwhelming, and we wish we had used these Mallow Bits – you can find them at most grocery stores)
4-6 Apples – we liked using Granny Smith Apples.
Mini Chocolate Chips
Instructions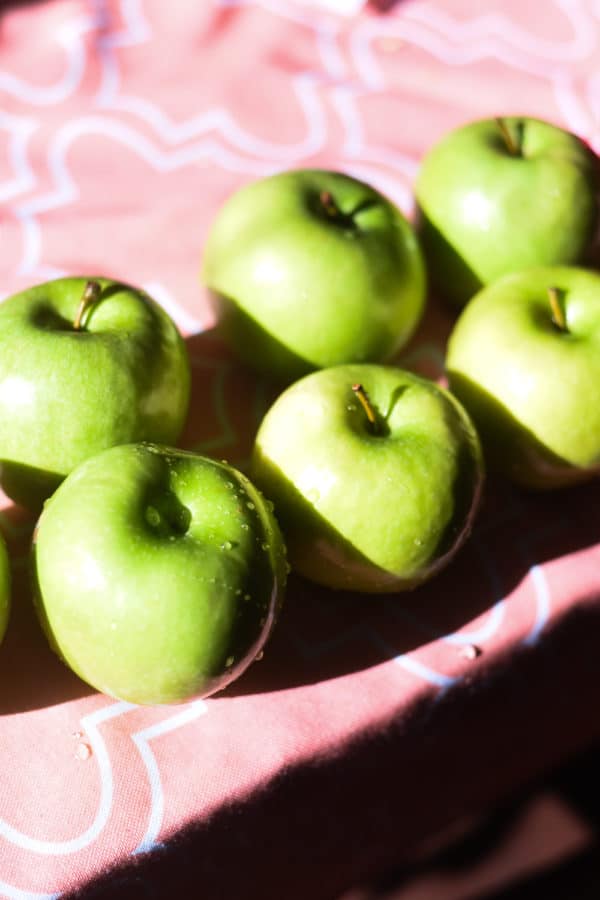 Wash and dry apples and remove the stems.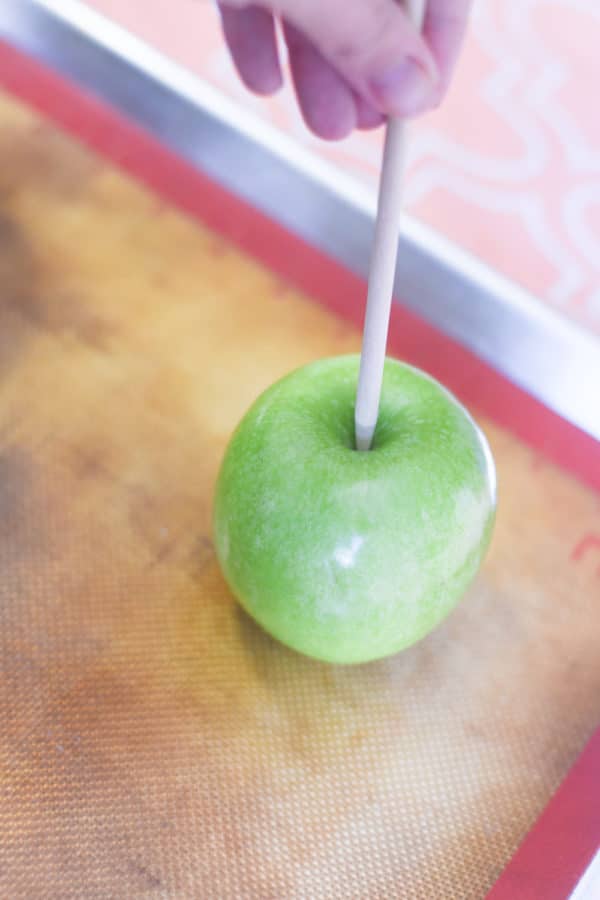 Place one stick into the center of each apple.
Set out a large cookie sheet with a silicone baking mat on it (or waxed paper should work).
Place graham cracker crumbs in a bowl.
Place the caramel in a microwave-safe bowl and melt at 30-second increments, stirring in between each session, until the caramel is soft and smooth.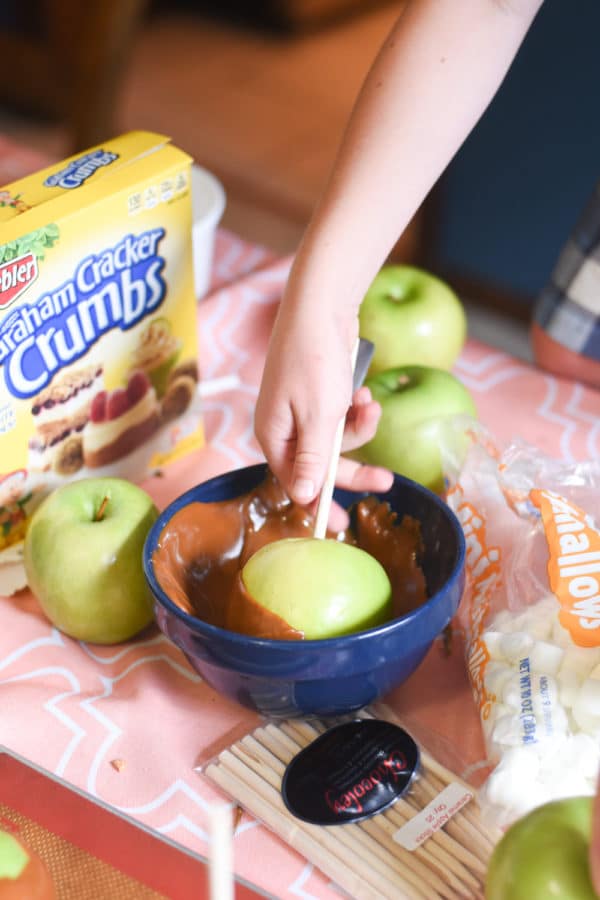 Immediately roll each apple in the caramel,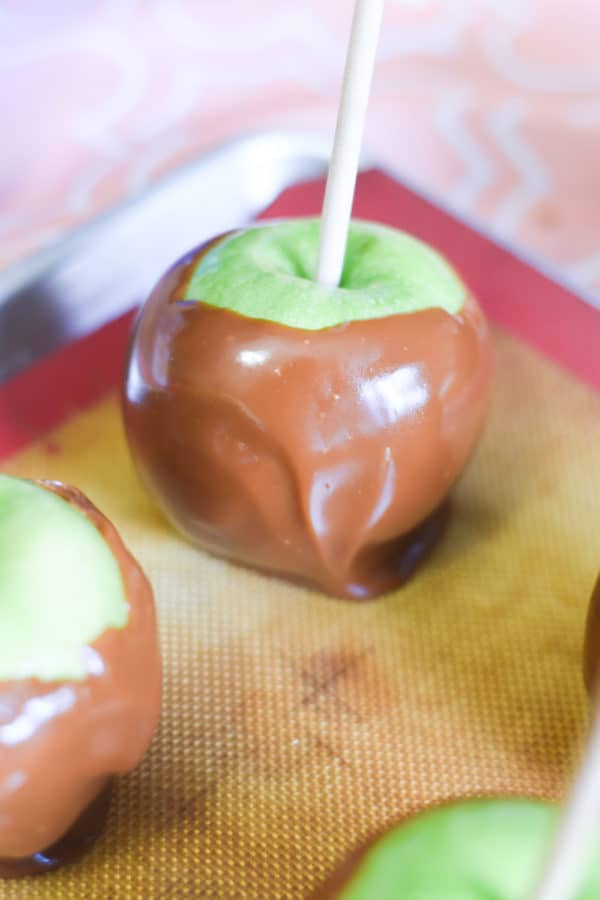 Then in the graham cracker crumbs, and place on the silicone baking mat. You may need to reheat the caramel partway through. I will admit we messed up and didn't do the graham cracker crumbs first – we did them after we dipped them in chocolate the first time, but I would recommend doing them at this point!
Place in the fridge for about 30 minutes to harden the caramel.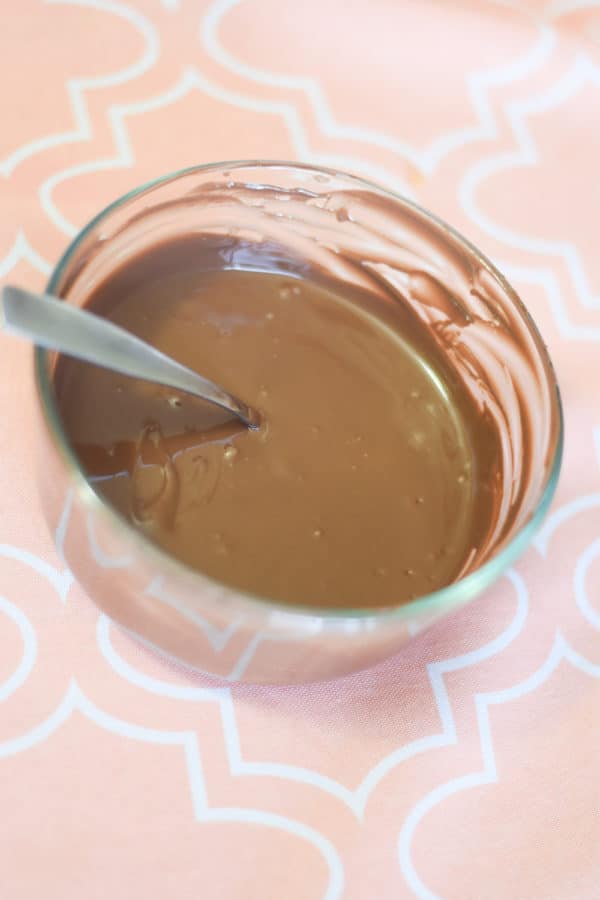 After thirty minutes, place chocolate in a microwave-safe bowl and melt until completely smooth at 30 second increments.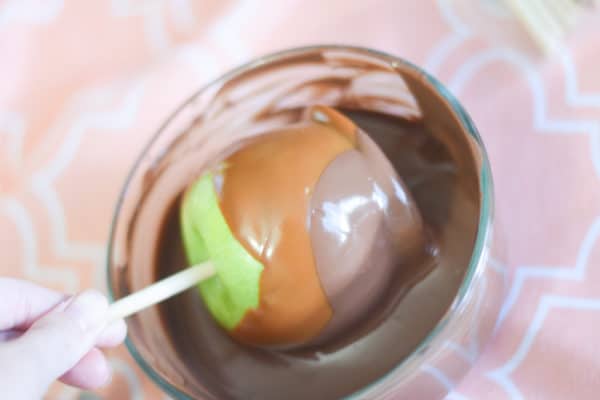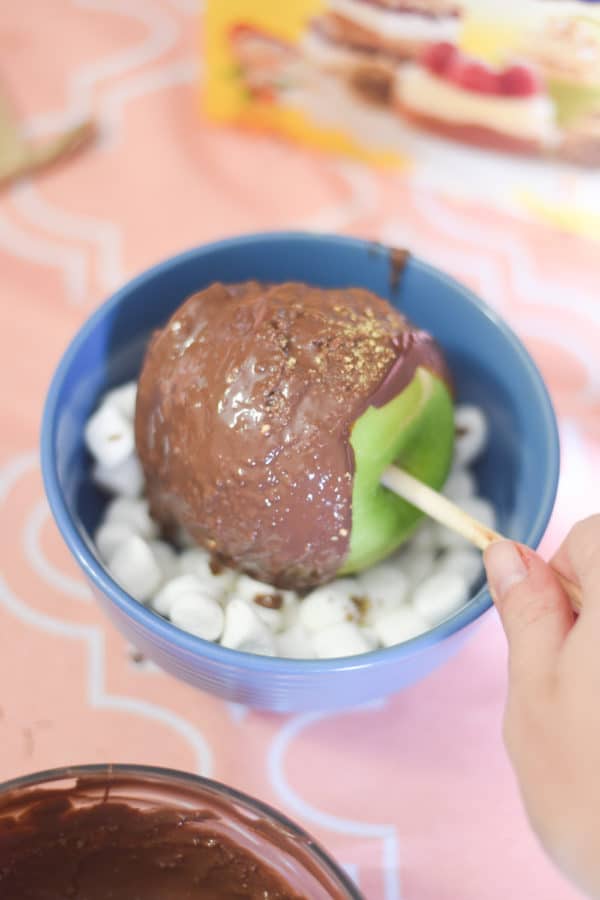 Dip the caramel apples in the chocolate and then in the marshmallows. Sprinkle with mini chocolate chips if desired.
Place in the refrigerator for another thirty minutes. Serve whole or slice for easier eating.
More Recipes You May Enjoy