This single serving cookie recipe is perfect when you want a sweet treat but want to avoid over indulging! You can make it in the microwave in less than a minute, and it's pretty tasty!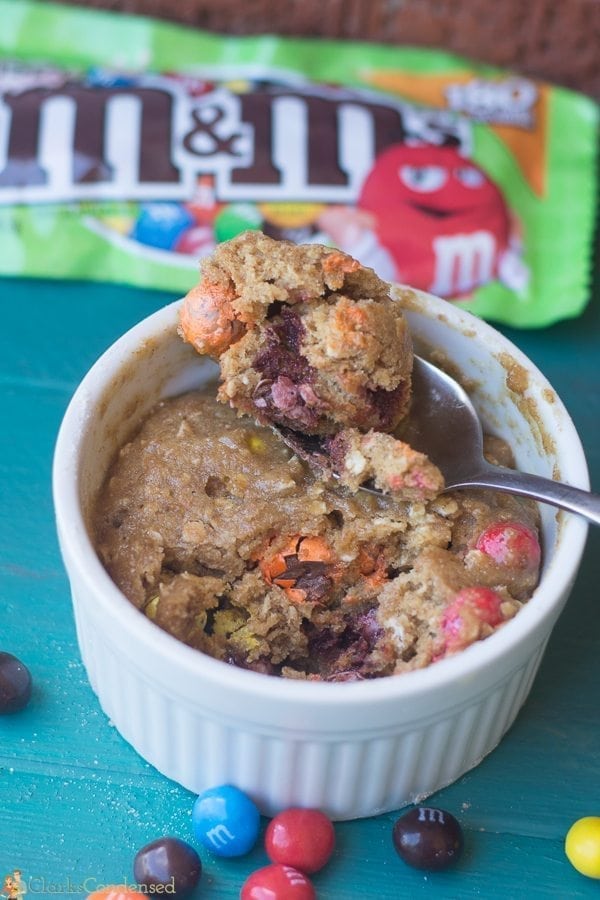 Sweets are definitely my weakness. I know there's all sorts of research out there saying you should cut sugar out completely, but to be honest…I don't know if I want to. However, I have been trying to limit the amount of sugar and sweets in our diet, and I especially hope to once the baby comes. Forrest and I want to get into better shape, and I know that will definitely be a key factor.I do believe that most things in moderation are okay and that having a fun treat now and then is fine. Lately, I've been looking around at single serving desserts because it makes it easy not to overindulge if there's just one serving. Let's be real – when I make two dozen cookies, we eat them way too fast. It's not the best idea (and we always end up regretting eating one too many!)
I love cookies, so I thought it would be fun to come up with a single serving cookie recipe. This is great for those of us who can't resist eating a whole batch of cookies in a day or two but still want to enjoy a nice treat now and then. You can make this in less than five minutes, and it's pretty tasty!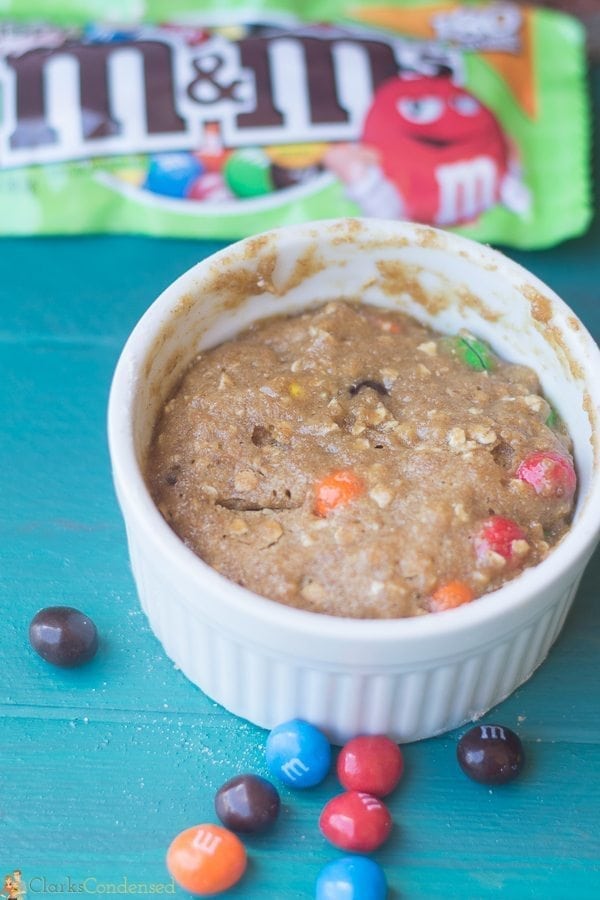 It tastes more like a cookie cake, but I enjoyed it. Although you could easily just add chocolate chips, I decided to throw in another treat I've been enjoying lately – M&M'S® Crispy. I remember that Crispy M&Ms were released a long time ago, but then they disappeared from the shelves for several years back in 2005. Then, back in April when I was attending SNAP Conference, Amber from Rickabamboo offered me some from a big bag she had, and I was hooked. They are back by popular demand, and I am glad. Every time I go to the store, it's hard to resist picking up a pack. Fortunately, they have few calories than regular M&Ms at 180 calories per pack, and the flavor is excellent, so I don't feel guilty having a package here and there.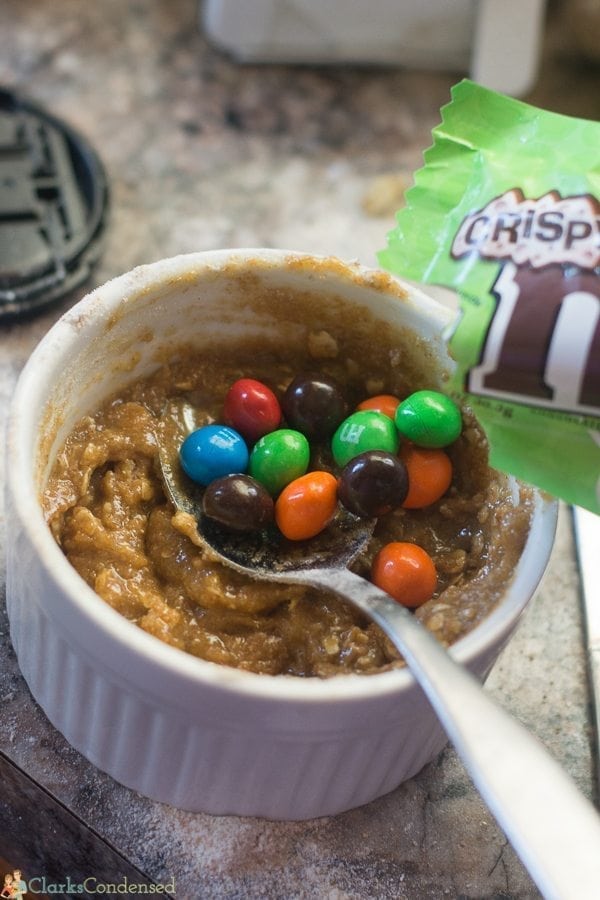 I enjoyed them in this cookie – they gave it a nice crunch! I used about 1/3 of a package in this single serving cookie, which was perfect.
You do need to make this in a microwave safe dish that probably 3-4 inches wide. I used a little white ramekin, but a mug would be perfect. I just thought it would be easier to show off in pictures using a ramekin!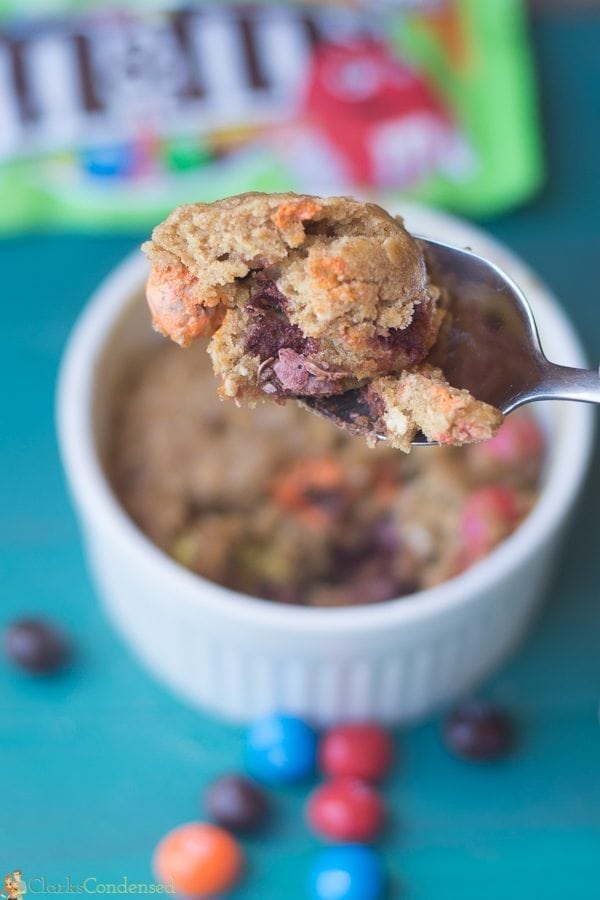 I was selected for this opportunity as a member of Clever Girls and the content and opinions expressed here are all my own.