This peppermint fudge recipe has been passed down in my family, and it's always a favorite during the holidays. It's very easy to make and very yummy. Everyone loves it – it is definitely the world's best peppermint fudge recipe!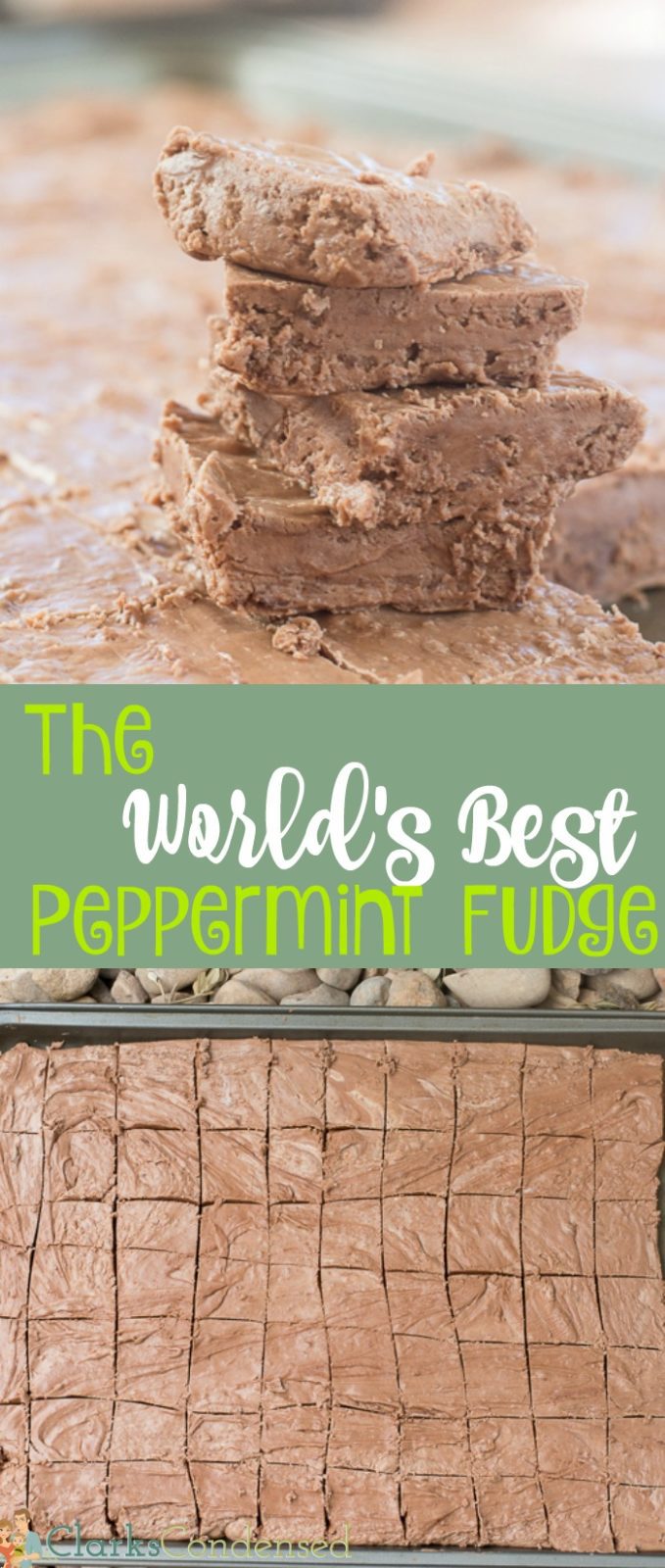 Thank you to TODAY and The Blogger Babes for partnering with me for this post!
I'd love for you to vote for my recipe in the TODAY Food Club family favorite's recipe contest! Just head over here and click on vote up! Be sure to sign up for the TODAY Food Club while you are at it.
Family recipes that have been passed down from generation to generation are my favorite. I've shared a few here on the blog (including my
great-grandma's famous chocolate cake
), and they always seem to be popular. My dad often talks fondly of his grandmother and all the wonderful food she made. He lived with her for awhile as a young adult, so he was lucky enough to eat many of her delicious meals. She wasn't someone who followed a recipe or even wrote one down, so many of her recipes are no longer around – unfortunately! When I heard about the
TODAY Food Club
(an awesome club to join if you love food) and their Favorite Family Recipe contest, I knew that I had to submit one of the recipes that were passed down from my great-grandmother. After talking to my mom, I finally decided on this amazing peppermint chocolate fudge recipe. It's a recipe that she gave to my grandmother, who then passed it down to my mom, who has now passed it on to me.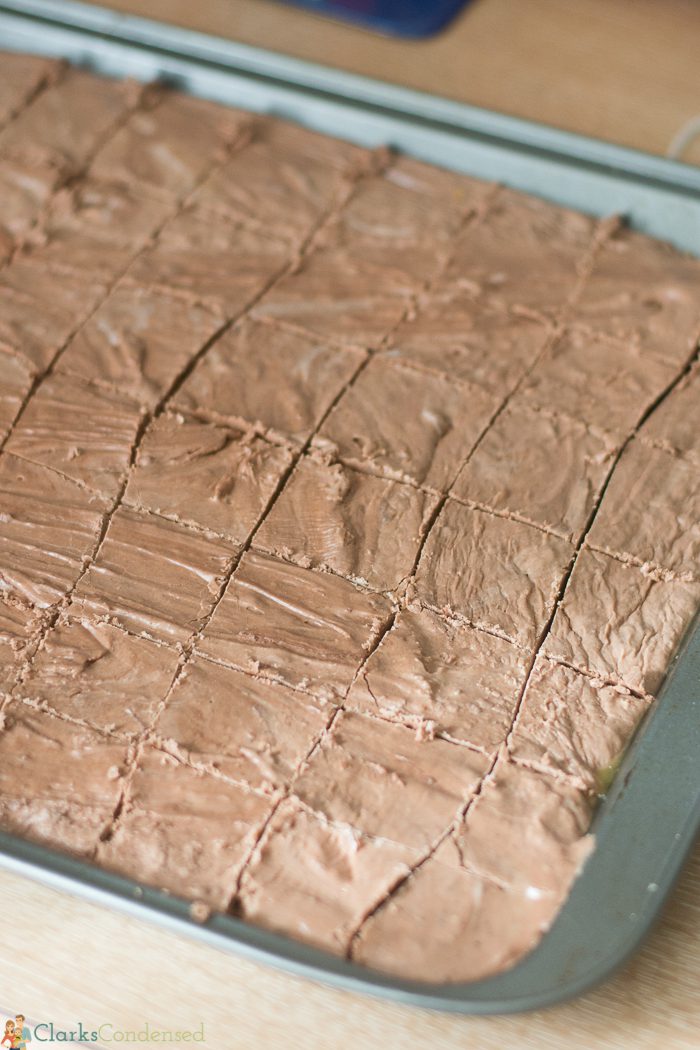 I grew up having this fudge all throughout the holiday season. My mom is known among her circle of friends and acquaintances for it. She always has people asking if she's going to make it that year. It's so good. To me, the holiday season just isn't complete without it. This recipe is very simple, but it tastes amazing. It is minty, chocolate-y, and it's addictive. This is a recipe that as soon as you make it, everyone will be asking for it, and one day, it may even become a legend in your family. Forrest does not enjoy mint-flavored foods, and he can never get enough of this fudge.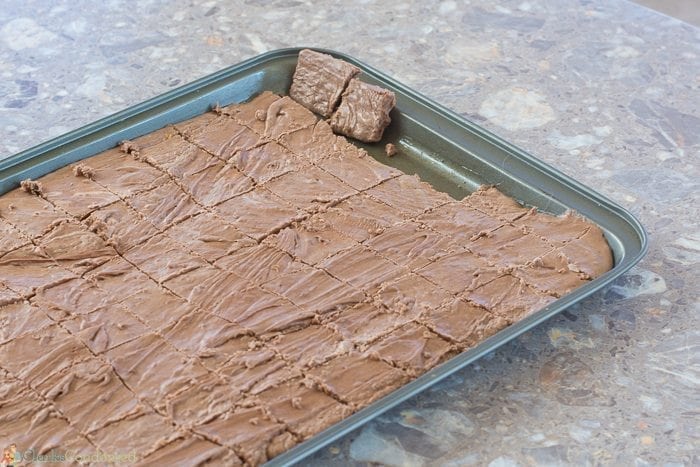 I recently joined the
TODAY Food Club
, and it's a really neat thing to be a part of if you love food! Not only can you have your recipes shared with thousands of others, ask questions, and get a free 5-day meal plan and shopping list each week, but by submitting recipes, you have the opportunity to be featured on TODAY.com and the TODAY Show! Personally, that would be a dream come true for me! The club is free to sign up for – and they have different contests you can enter. As I mentioned, I will be entering this recipe in the Family Favorites Recipe contest. But you don't even need to enter a recipe in order to win something – to celebrate the launch of the
TODAY Food Club
, anyone who joins has a chance to win an all-expense-paid trip to New York City, behind the scenes access to a TODAY cooking segment, and The Ultimate Cookware and Cutlery Giveaway from ZWILLING J.A. Henckels (worth $3000.) Pretty awesome if you ask me. It's so simple to join the
TODAY Food Club
, as well as enter your recipe into their various contests. I've submitted mine as well, and I'm crossing my fingers that I win. Be sure to sign up here. Let me know if you submitted your recipe and if you join. I've been having a blast looking at different recipes people have submitted, as well as answering questions from others in the community!
Thank you again to TODAY for partnering with me to create this post! All opinions are 100% my own.